Back by Popular Demand!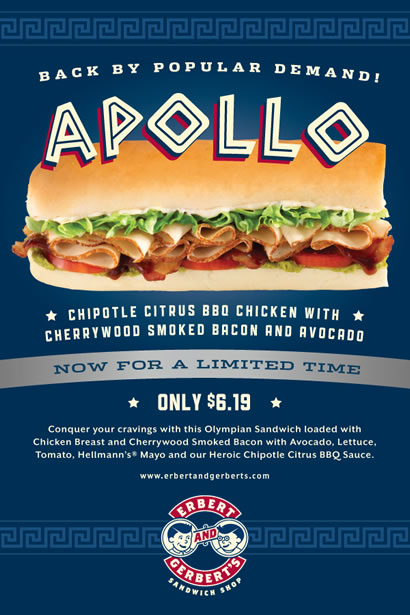 For a Limited Time!
In honor of the Olympic Winter Games, the fan-favorite Apollo sub is making its heroic return to all Erbert and Gerbert's Sandwich Shops. Conquer your cravings with this Olympian Sandwich loaded with Chicken Breast and Cherrywood Smoked Bacon with Avocado, Lettuce, Tomato, Hellman's Mayo and our Heroic Chipotle Citrus BBQ Sauce.
Be sure to swing by your local E&G and give your taste buds a victory lap.
Links to News about this on other Websites