Try the New Chips for Free on Tuesday, July 16th!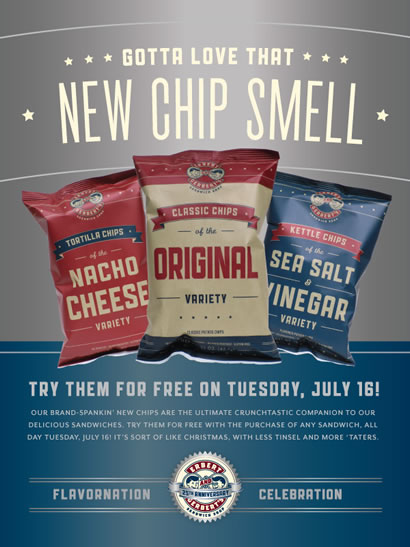 You read right. Free.
Our brand-spankin' new chips are the ultimate crunchtastic companion to our delicious sandwiches. Try them for free with the purchase of any sandwich, all day Tuesday, July 16th!
It's sort of like Christmas, with less tinsel and more 'taters.
Links to News about this on other Websites