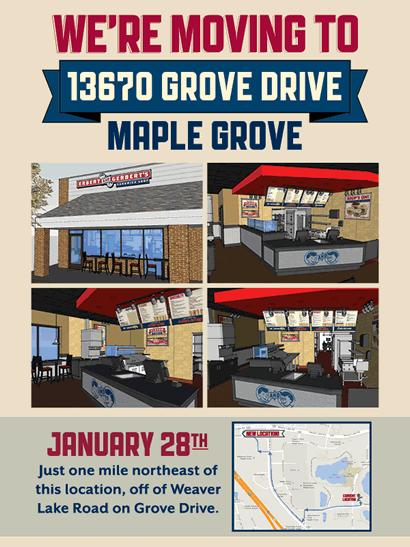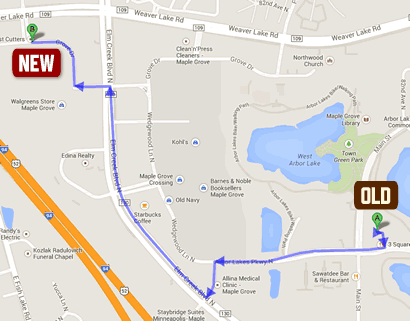 Maple Grove is Moving
Come see the new Maple Grove sandwich shop on Tue January 28th!
The Erbert & Gerbert's Sandwich Shop at Maple Grove MN will be moving to a new location on Tue January 28th. The shop will be closed for part of Sun January 26th and all of Mon January 27th. Come check out their new digs!
New Address, same Phone Number
13670 Grove Drive
Maple Grove, MN 55311
Links to News about this on other Websites