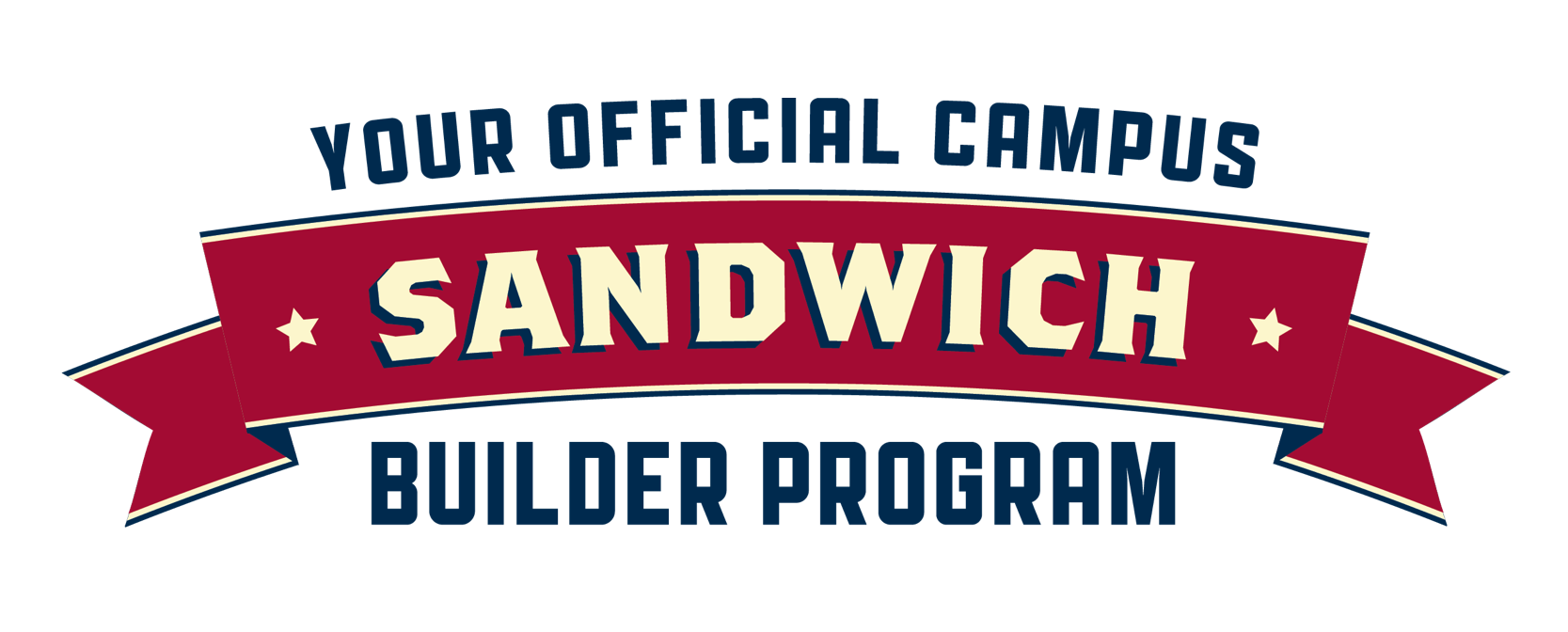 A couple years ago, Erbert & Gerbert's, developed a program that allowed colleges and universities to create their own sandwiches. The program, called the Sandwich Builder, was intended as a marketing piece to generate excitement and awareness with students.
Students submit their sandwich creations via the Sandwich Builder Web Application in a contest format. The app is a way to build submissions in real-time; its fun, its interactive, and it gets people involved! Aj Dumas, Corporate IT Manager, explains how it works, "The school has the ability to work with the E&G Operations Department to set up their own parameters, such as how many or which meats, sauces, and condiments can be used for a single submission. In this way, operational costs and feasibility requirements are taken into account, making the process easy and streamlined, and providing a realistic result for the school."
All the submissions then undergo a selection process that includes student sampling and voting. Once a winner is selected, the campus typically dubs the creation after the school's mascot. Recent examples include the University of Wisconsin – Eau Claire (The BluGold), Creighton University (The Super JayBird), and the University of Wisconsin – Whitewater (The Purple Hawk).
Ashley Aalbrecht, a Marketing Specialist with Erbert & Gerbert's Corporate, talks about her favorite aspects of the program, "My favorite part about the Sandwich Builder program is seeing how it gets the student body, faculty, and staff engaged with Erbert & Gerbert's."
Three schools have already signed on to participate in the program this year; South Dakota State University, Wichita State, and Indiana University. We are excited to see their Sandwich Creations!