If you've ever visited an Erbert & Gerbert's Sandwich Shop, you've had the experience of ordering a sandwich that has a moniker like; the Narmer, a Tappy, or maybe even Jacob Bluefinger.  It prompts the Shakespearean question: what's in a name?  Well, for Erbert & Gerbert's, the answer to that question is a story!
…and that story begins like this.  Once, there was a father (David Schippers) who, each night, told his children stories about two brothers; Erbert & Gerbert Herbert.  The fictional duo would travel about the universe and even throughout time, meeting new friends and learning valuable lessons along the way.  However, no story is complete without a villian, and so occasionally, Comet Morehouse (boo, hiss!) would show up to cause trouble.  Luckily, Erbert & Gerbert had a very trusty sidekick in Halleys Comet, who would always step in to save the day!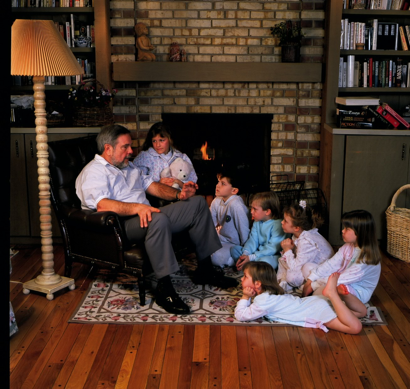 These stories were a way David Schippers could both keep his children entertained and educate them at the same time.  This resonated so much that when one of those children (Kevin Schippers) grew up and opened a sandwich shop, he called it "Erbert & Gerbert's" and went on to name each of his sandwich creations after characters from his childhood stories.
To this day, each Erbert & Gerbert's sandwich that is created not only gets a one-of-a-kind gourmet flavor, but is also named and has a story behind it!  It is a unique tradition that gives this brand a strong identity in addition to a knock-out sandwich!  This lends to an inherent loyalty among our guests that always keep them coming back for more!