If you're transitioning from the military to the civilian world then you are probably wondering what your next career step should be.  There's no doubt that companies covet Veterans for employees, but there is one avenue that seems to be tailor-made for this highly skilled group; franchising.
Franchising is somewhat similar to the military in that it is a structured organization, which requires an entrepreneurial individual to execute.  The diligence to follow a system, combined with the ability to make decisions and lead is a skill set that every Veteran already has…and this skill set is exactly what franchise owners need to be successful!
A couple of years ago, a study was conducted on the topic and found that over 200,000 Veterans have started careers in franchising, and over 5,000 are franchise owners!**  Above that, 14% are in the foodservice sector of franchising.**
Around two years ago, Army Veteran Lindsey Gentry, began her transition from the military and elected to franchise with our brand, Erbert & Gerbert's Sandwich Shop.  While serving, Lindsey was deployed to Iraq for 15 months, before finishing up her military career commanding the Headquarters Support Company at Fort Hood.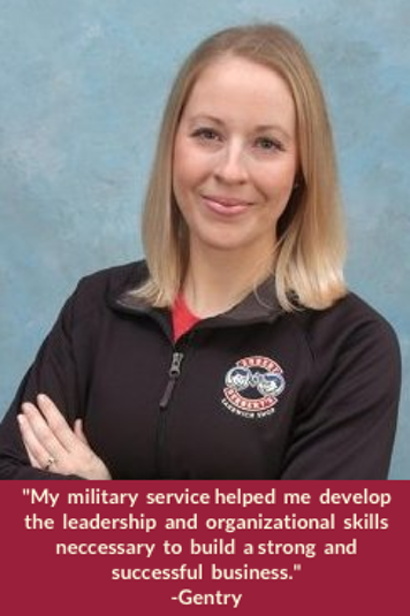 She chose us because, as a college student, she frequented Erbert & Gerbert's and the memory of her favorite sandwich stayed with her.  "Between the outstanding products and the strong business model, I knew I wanted to be part of this company," said Gentry.
We offer incentives for Vets!  Click the "Franchise" tab at the top of this page to learn more about franchising with Erbert & Gerbert's!
Sources: www.dvsv3.com/news-story/veterans-in-franchising-a-great-fit/
-"Franchising for Veterans Industry Analysis 2016 – Cost & Trends"
-"Veterans and Franchising – A Thriving Combination"