HOT. CHEESY. BBQ-Y! 
Erbert & Gerbert's Lovers, get ready for something Hot, Cheesy, and BBQ-Y! It's everything you've ever wanted. Introducing our Mac & Cheese and BBQ Brisket sandwich. This bold, beautiful sandwich is layered with the most deliciously hot & gooey Mac & Cheese, mouth-watering BBQ Brisket, and topped with our own Citrus Chipotle BBQ sauce. Choose your favorite from our five bread options and go to town!
Gotta have more Mac?? Mac & Cheese will now be available as a side. Load it up in a cup or a bowl (or a giant catering dish, no judgment here). Mac Life, Made.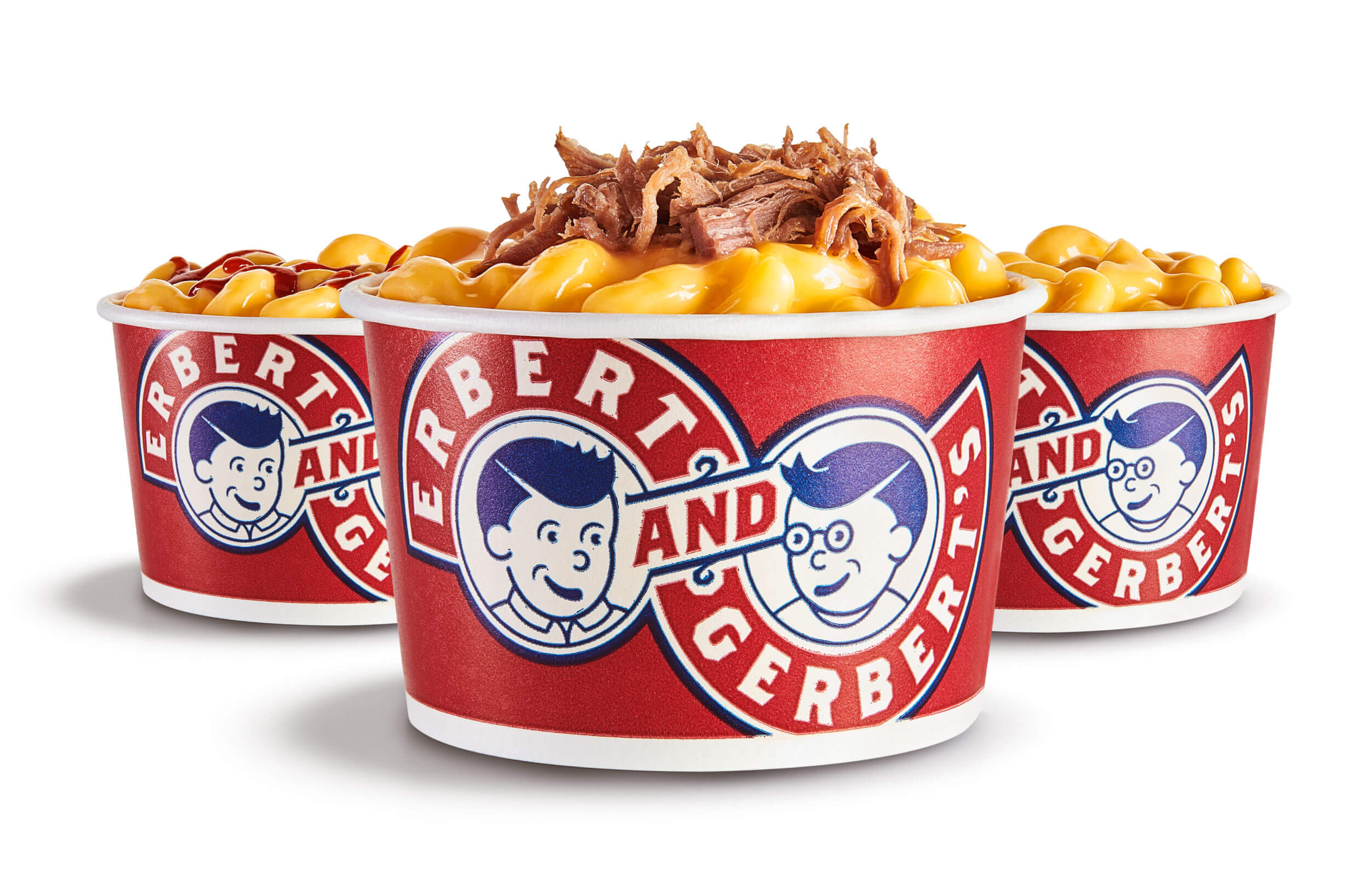 *Available at participating Erbert & Gerbert's locations starting November 26, 2018 for a limited time only. Get it while it's HOT.
We also gave our Mac & Cheese BBQ Brisket Sandwich a name… NEURON:
Erbert and Gerbert had a very special relationship as brothers; they were the two best friends that anyone could ever have. One day while traveling along on Halleys Comet, Erbert asked Gerbert if he knew how the human brain worked. Gerbert, quickly trying to come up with an intelligent answer, found himself puzzled and told his brother he had no clue. Erbert told Gerbert all about how information in our brains passes through electrical and chemical signals that are carried by Neurons through special connections called synapses. Without Neurons and the synapses that allow that information to be carried through, life would not exist. It's the same relationship that Mac & Cheese has to BBQ Brisket and Erbert has to Gerbert. There are things in this world that just cannot exist without each other. You might say, it's a match made in cosmic heaven.
Now that's #BoldBetweenTheBreads!
CLICK, TAP, or TOUCH to –> Order a Mac & Cheese BBQ Brisket Sandwich Today!