EVERY FRIDAY, SATURDAY, AND SUNDAY IN DECEMBER YOU CAN EARN DOUBLE POINTS!
It's easy… simply check-in with your app when you visit your nearest Erbert & Gerbert's Sandwich Shop and you'll earn DOUBLE POINTS on your entire order. There's NO LIMIT – The more ya order, the more ya earn!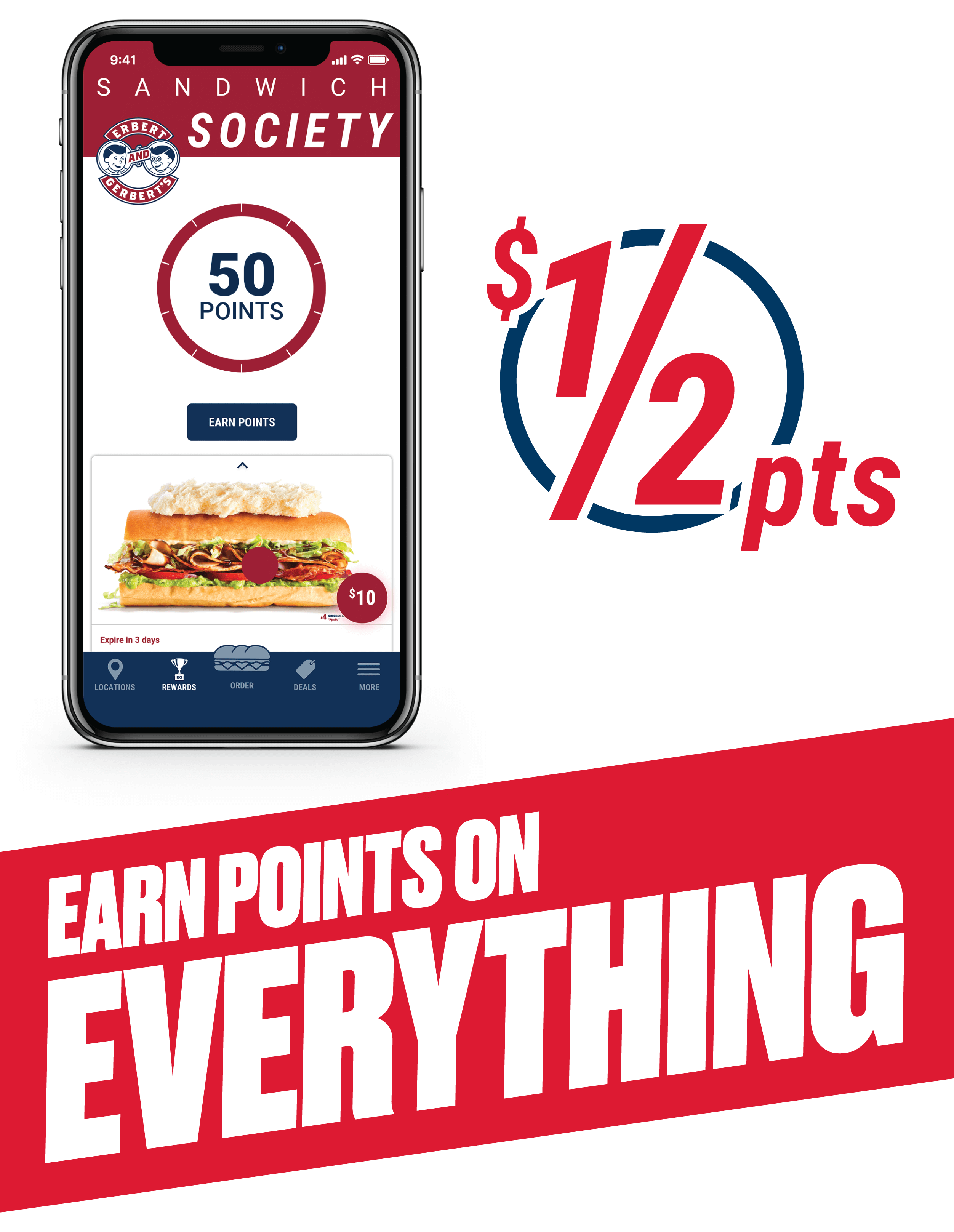 Every $1 dollar you spend, you'll get 2 points – Collect 50 points and you'll automatically receive a $5 Reward that you can use towards your next purchase. 😁

Terms & Conditions: Offer valid via Erbert & Gerbert's App – guest much check-in with mobile app to receive double points for their entire pre-tax order. Not valid with any other offers. Only valid at participating locations. No rainchecks. No order changes. Offer subject to change at any time without notice. Offer valid during store hours. Offer valid only on Fridays, Saturdays, and Sundays 12/01/19 – 12/31/19.